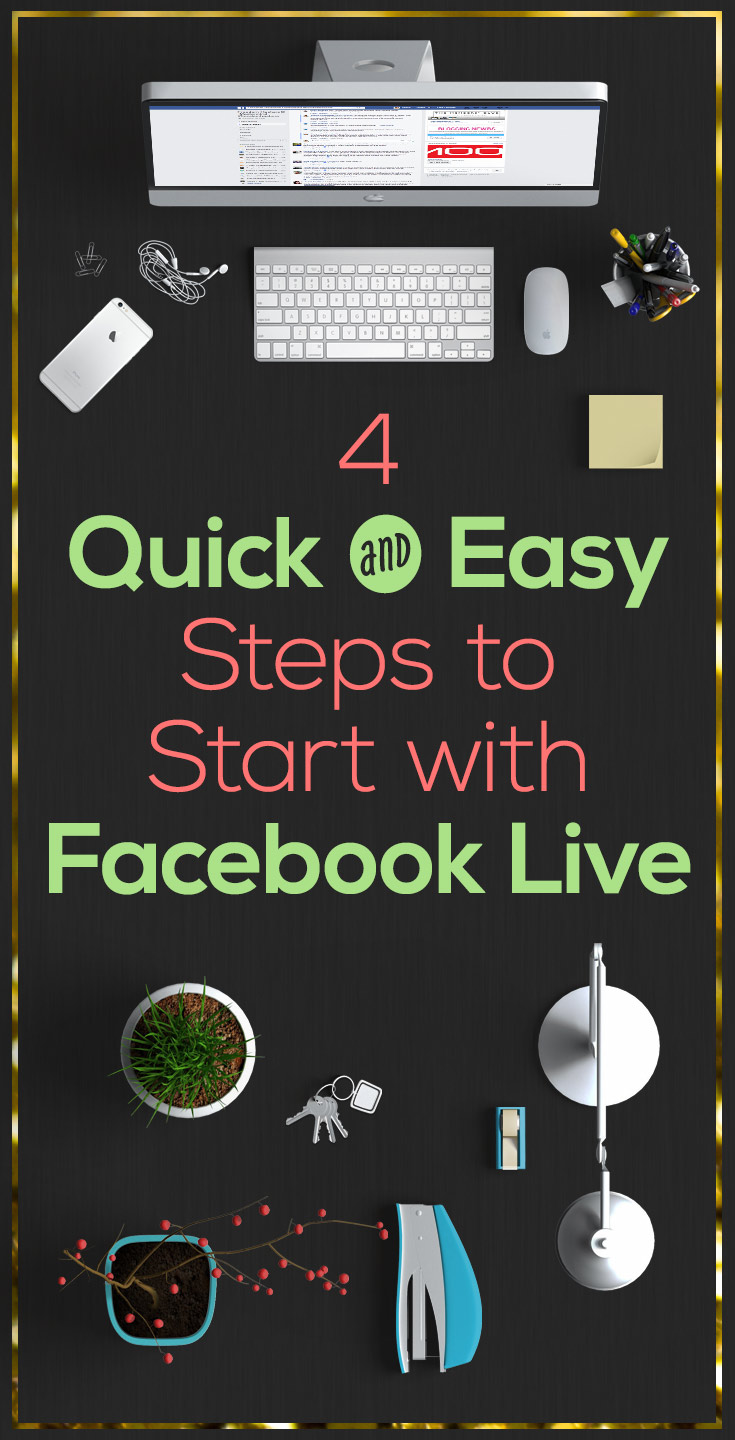 You know how important Facebook Live is to increase subscribers and make more sales, but do you know how to get started? Thankfully, it's incredibly simple to get started. These 4 steps are quick, easy, and will help you grow a loyal, interacting Facebook audience you can convert into subscribers and, ultimately, buyers!
Download The Facebook App
If you don't use Facebook on your mobile device yet, you'll want to go ahead and download the app on your mobile device so you can do Facebook Live events from anywhere. It works with both iOS and Android operating systems, and while you can now stream from your desktop machines, many still prefer to use phones. Experiment and see what's best for you!
Practice
It's important to practice. Luckily, you can do that by choosing "only me" as your audience or only a couple of your friends to find out how you look. Facebook records your Live stream so you can see for yourself how your sound worked, how your lighting is and how it looked in general.
Pick a Topic
If you happen to have any events coming up, or products that you want to promote, then you have a built-in reason to have a live event. Make sure you have a clear purpose for your event that you can explain to your audience and set up your theme around.
Just Do It
Yes, that's right, now that you've made up your mind to do it, and you have figured out how to do it by reading about it, you need to set up a schedule and do it. The sooner you start with Facebook Live the faster you can build your brand with it.
Using Facebook Live to grow your loyal audience is a savvy way to use social media to build your business. Facebook Live makes it fun and profitable because it's simple to use and is a platform that many people already love and use.
This is the first post in the Facebook Live series. If you'd like to read the rest, click here to get access to just this series or click here for the Unlimited Package with access to all past and future content, including the resources library!
[sc name="facebook-live"]