New Bonus
Check out the new Play Zone! Do you need to decompress for a few minutes or kill some of the time you've freed up by working with me?
3 Mobile-Friendly Games
Play with new twists on your old favorites.
Downloadable Goods & Online Resources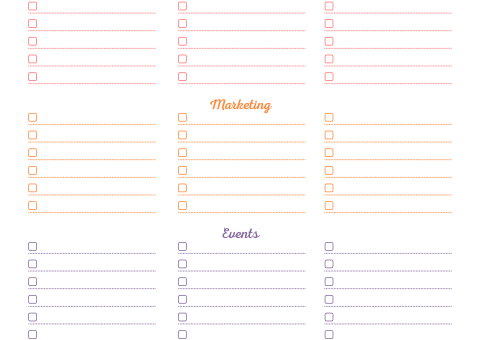 All of those ideas for your business are just noise in your head until you write them down. Keep this sheet handy for when your muse shows up!

Download!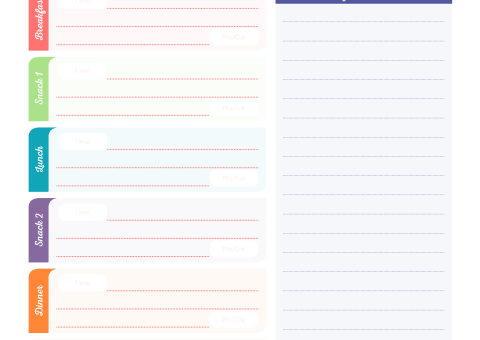 Use this diary page to keep track of your food, hydration, and exercise each day. It's especially great in conjunction with the goal tracker!

Download!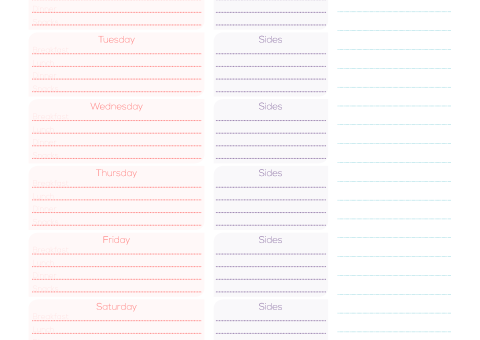 Create your meal plan once during the week (or all of them for the month, if you're ambitious!) to save time, hassle, and money.

Download!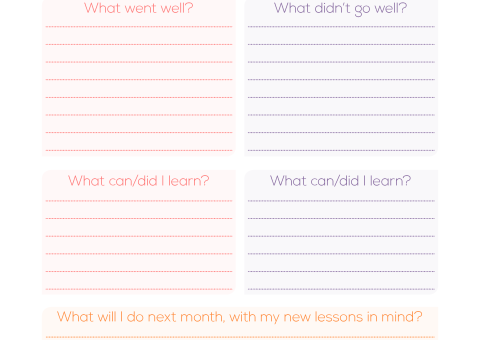 This sheet helps you review the previous month, with less focus on what happened and more on what you've learned. There's also a block to set your desired goals for the next month, and how you'll use this month's lessons to achieve them.

Download!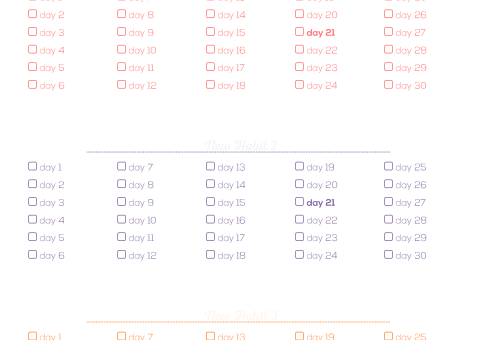 They say it takes at least 21 days to develop a new habit. This tracker will help you stay on track with up to 3 new habits. Day 21 is emphasized, but you can track up to 30 days.

Download!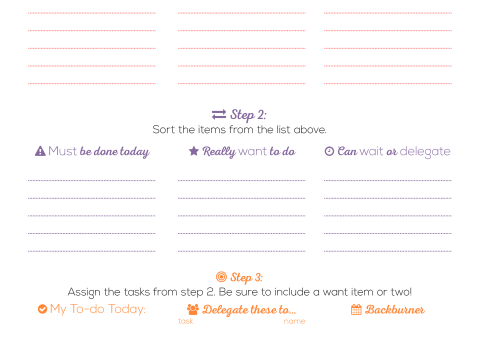 If you know you need a to-do list but end up with an unreasonable number of things to accomplish, this worksheet is for you. You'll list out all of the things that you'd like to have happen, then sort them into things you need to do today, things that can be delegated today, and things that can wait on the backburner.

Download!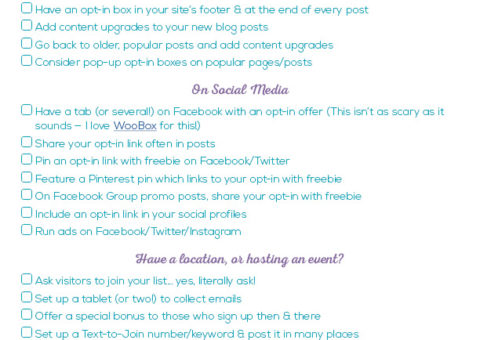 If it's time to boost your email list, grab this! There are 19 ideas here to help you get subscribers.

Download!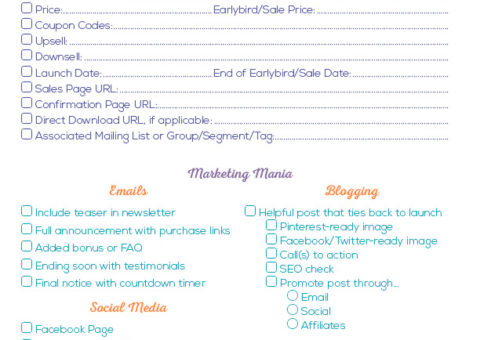 Planning for your launch is critical – this quick reference sheet will keep your most important information easily in reach!

Download!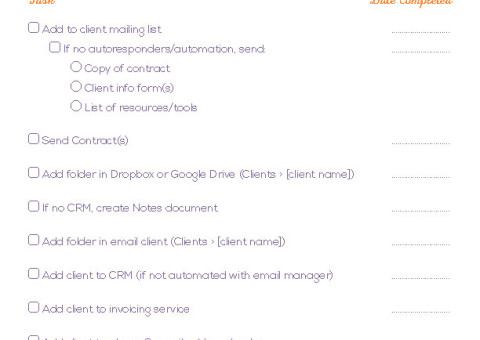 Use this handy checklist if you find yourself forgetting steps to taking on a new client.

Download!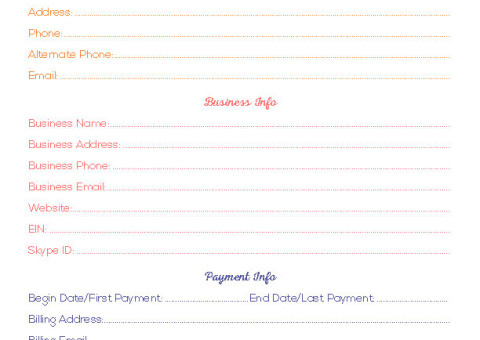 Fill out this sheet and pop it into a client binder or attach it to the client's folder when you take a new client on.

Download!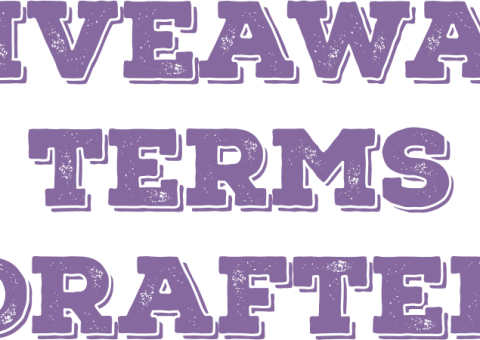 This is in NO way a substitute for good legal advice. I'm not a lawyer; have yours look the terms over before you use them.

Generate!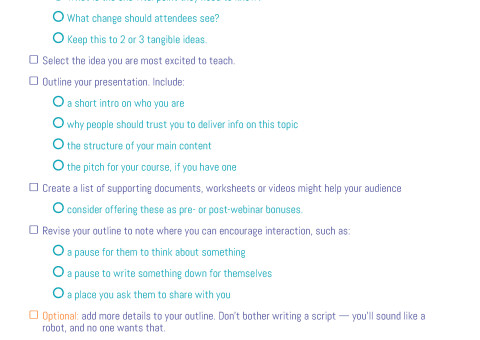 This interactive PDF is based heavily on Jackie Johnstone's checklist, and takes you through every step!

Download!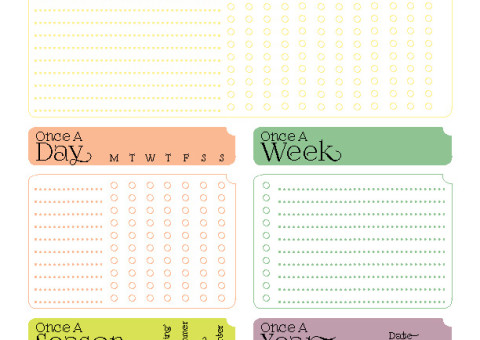 Is it work related? No. Doesn't mean you can't find it useful! Your space will be reflected in your mind, after all.

Download!