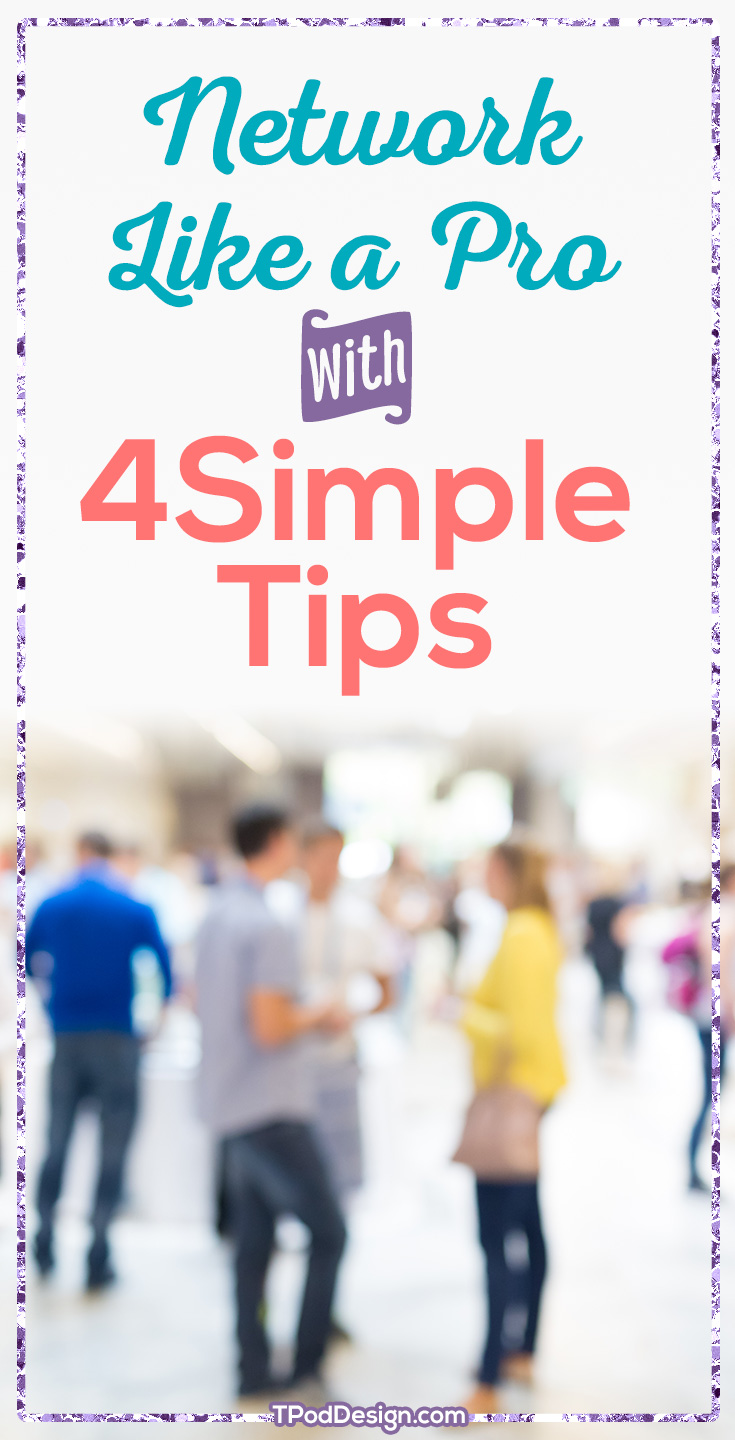 This week I went to Social Boom in Florida. Yep, I escaped the Northeast and its spring chill to enjoy some 90-degree sunshine!
Now, I'm a self-professed introvert, but even I know this is an amazing opportunity to network with like-minded individuals! That begs the question, "how do you make the most of a networking event?" and the answers are mostly the same for every level of social butterfly or bookworm.
You know networking is critical to success, but are you doing it with forethought and strategy, or do you just "wing it?"
Most of us definitely do the latter, but there are quick and easy changes you can make to put your networking tasks on a strategic autopilot.
I've put these into action myself, especially since joining IGNiTE earlier this year. Shout out to hubby for being my substitute at this week's meeting!
Have a System for Business Cards
For me, this means I collect a few, targeted cards at the event and use a systemized follow-up system. Regardless of when they're emailed/called, I then add the business card to my phone via SnapBizCard and ditch the card. This serves 2 purposes:
Reduces paper clutter
Makes it impossible to follow up with the same contact twice (oops!)
If you'd rather hold onto cards, that's fine. Get a binder full of cardholder pages and pop them in there! Just make sure you've emailed them first.
Streamline and Automate Email Follow-Ups
Create a script or email template to use when you first reach out to a new network connection. Having the script in place will accomplish three things:
The process will be much faster if you don't have to think about what to write each time or spend the time re-typing it.
You'll be able to tweak the script as you go to get better results. Just like you split test your emails, you can test your outreach process as well!
You can outsource the follow-up. If you don't have the time to email, hand the cards to your assistant (or send them online for VAs) and let them run with the script. If you want to include personal details, ensure you make a note on each card, or send an accompanying list.
Automate Your Scheduling
Using a service such as Acuity Scheduling, you can easily set up your calendar with your availability for calls and coffee chats.
Give your new network contacts a link to book time with you in your email follow-up, and the meetings will automatically appear on your calendar. No more endless back and forth to discuss potential meeting times, just a single click, and your partner can choose the time that works for both of you.
Plus, you know it'll be at a convenient time, it won't double-book you if you connect it with your calendar, and you can use the system with clients!
Outsource or Automate Your Research
Hire a VA who can find and connect you with potential JV partners, affiliates, guest interviews, etc. Give a list of requirements for them to search up (for example, find connections in X industry who are connected to the new network connections you just made) and let them find you some leads!
Alternately, use a tool like LeadFuze to do the heavy lifting. It runs the search based on your rules, finds Linkedin contacts with an email you can send to, and can even automate the reach-out emails in some plans. Oh, and you can tell it to run the search continuously and auto-add X number of leads every week!
It will take some work to get these systems in place, but once you do, you'll find the process of growing your network is much easier and more streamlined. With the time you save you can create more products and services, or enjoy more quality time with those you love. Or sip margaritas – I won't judge! 🍹